Water Treatment System Installations In Western New York
Need a new water treatment system at your property? Whether you're looking to minimize hard water at your home or need better-tasting water at your business, Quality Filtration is the only name to call. Let us introduce you to a higher standard of clean and healthy water. Who doesn't want better-tasting, cleaner water?
Water System Installation And Service
Our water filtration systems deliver contaminant-free water on demand. We install new water filtration systems at homes and businesses in western New York and the surrounding region, providing peace of mind with water that's safe to drink.
Home systems: Looking to address the water quality and flow throughout your whole-house? Home systems reduce sediment, chlorine and other contaminants for fresher-tasting, safer water.
Patented Pre-coat Design: These advanced systems remove up to 95% of a wide range of contaminants in water through a multi-stage process.
Commercial – restaurant/office systems: When you need a commercial system to accommodate high water usage, we're the only name to call. We set you up with a system that consistently provides great-tasting water for employees and guests.
After installation, we also provide ongoing service and maintenance whenever you need it. With decades of experience, we can tackle any type of repair problem that may occur, ensuring your system works exactly as it should for years to come. When you rely on us, you'll have consistent, clean, healthy water. We promise you'll be able to taste the difference.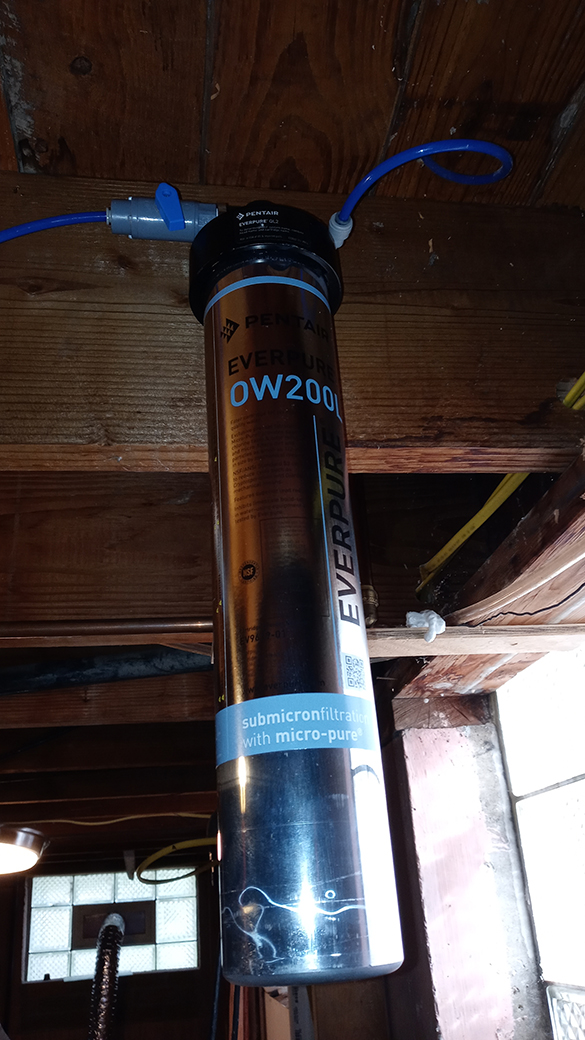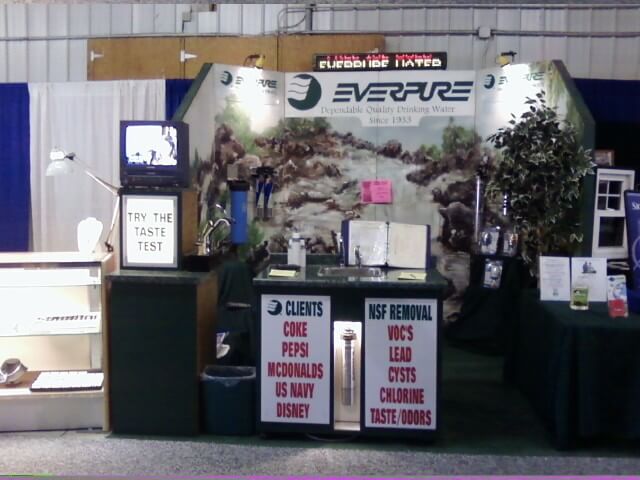 Water Treatment Systems And Service
If you've noticed drier, itchier skin; unpleasant residue on your dishes after washing; or scale build-up on plumbing fixtures, you need to invest in a new water treatment. We're the experts in water treatment installation, serving residential and commercial customers throughout western New York. We can cure your hard water problems right away with the right equipment and treatment.
COMPARISON CHART according to NSF certification
Removes

Everpure H-3

Cuno FM-3

Hydrotech

Culligan

notes

additional

Asbestos

NSF certified

NO

Not cert

Yes/

No*

*Depends on the system

Chlorine

NSF Class 1

NSF Class 1

Not cert

NSF Class 1

Cysts

NSF YES

NSF YES

Not cert

NSF YES

*

*Depends on
system
Dirt/Rust/
Sediment

YES

YES

Not cert

YES

Iron

99.9%

does not say

does not say

does not say

(dns)

well problem

Particulates Micron

NSF cert .5m

NSF/

*dns

does not say

NSF/

1-5

* between .5 to 1micron

NSF Classes 1-5

Lead

NSF cert

NSF cert

Not cert

*

NSF cert

*depends on system

Scale control

YES

NO

NO *

NO

*

*RO system yes

for appliances

Sulphur

99.9%

does not say

does not say

does not say

well problem

Tastes & Odors

YES Class 1

YES

Not cert

YES

Turbidity

NSF Cert

NSF Cert

Not cert

*

NSF cert

*depends on system

VOC,s

NSF Cert

NSF Cert

Not cert

*

NSF cert

*depends on system

Cartridge #/cost

1 118.00/yr

3 139.00/yr

4 149.00/yr

*

1-3 (??)

*depends on system
Get Healthy, Better-Tasting Water Today!
Quality Filtration provides water filtration and water treatment installation and service for residential and commercial customers in and around western New York. Don't wait to enjoy cleaner, healthier and better-tasting water—give us a call today at 716-444-3438.
Contact Us Call Now